Bazaraki - Pazaraki for Kompoloi mpegleri accessories
A nice and beautiful Kompoloi or mpegleri, cheap or expensive, can be given as a gift to men and women in many cases, such as name day, Birthday or even as a bonbonniere at baptism or weddings.
The komboloi and begleri consist of similar beads that are made from acrylic or plastic, bone, silver, precious natural stones, wood and various other materials.
To construct a rosary or begleri beads are always punctured in half and passes through the hole a leather string or chain and both ends are joined together by a knot or a special component.
A beautiful komboloi or begleri when given as a gift is full of feelings, whatever they may be, there is always the feeling that the komboloi or begleri you offer is a way to communicate with your beloved persons.
When our friends make us gifts we like and for this reason we must not forget their friends but also to remember them and make them gifts.
Eshop Komboloi begleri
---
Παζαράκι για κομπολόγια μπεγλέρια και αξεσουάρ
Ένα ωραίο και όμορφο κομπολόι ή μπεγλέρι, φθηνό ή ακριβό, μπορεί να δοθεί σαν δώρο σε άντρες και γυναίκες σε πολλές περιπτώσεις, όπως σε ονομαστική γιορτή, σε γενέθλια ή ακόμη και σαν μπομπονιέρα σε βάπτιση ή γάμους.
Το κομπολόι και το μπεγλέρι αποτελούνται από παρόμοιες χάντρες που είναι φτιαγμένες από ακρυλικό ή πλαστικό υλικό, κόκαλο, ασήμι, πολύτιμους φυσικούς λίθους, ξύλο και από διάφορα άλλα υλικά.
Για να κατασκευασθεί ένα κομπολόι ή ένα μπεγλέρι οι χάντρες τρυπιούνται πάντοτε στη μέση και περνά δια μέσω της τρύπας ένα δερμάτινο νήμα η αλυσίδα και οι δύο άκρες ενώνονται μαζί με έναν κόμβο ή ένα ειδικό εξάρτημα.
Ένα όμορφο κομπολόι ή μπεγλέρι όταν δοθούν σαν δώρο είναι γεμάτα από συναισθήματα, όποια και αν είναι αυτά, υπάρχει πάντοτε η αίσθηση ότι το κομπολόι ή το μπεγλέρι που προσφέρεις είναι ένας τρόπος επικοινωνίας με τα αγαπημένα σου πρόσωπα.
Όταν οι φίλοι μας, μας κάνουν δώρα μας αρέσει και για τον λόγο αυτό πρέπει και εμείς να μην ξεχνάμε τους φίλους μας και να τους θυμόμαστε και να τους κάνουμε και εμείς δώρα.
Κομπολόι Μπεγλέρι Αξεσουάρ κομπολόγια , μπεγλέρια
---
Site Map - Χάρτης ιστοσελίδας
---
e-world-bazaar.com - Bazaraki Pazaraki for Kompoloi mpegleri accessories
---
Ads help us operate our website. When you visit our website, our website and advertiser companies can access and use COOKIES on your device to display relevant personalised content ads. See how COOKIES are used and how you can change your settings. By Continuing on this site you accept the use of COOKIES on your device.
Οι διαφημίσεις μας βοηθούν να λειτουργούμε τον διαδικτυακό μας τόπο. Όταν επισκέπτεστε τον διαδικτυακό μας τόπο, ο διαδικτυακός μας τόπος και οι διαφημιζόμενες εταιρείες μπορούν να έχουν πρόσβαση και να χρησιμοποιούν COOKIES στη συσκευή σας για την προβολή σχετικών διαφημίσεων εξατομικευμένου περιεχομένου. Δείτε πως χρησιμοποιούνται τα COOKIES και πως μπορείτε να αλλάξετε τις ρυθμίσεις σας. Συνεχίζοντας την περιήγηση στην Ιστοσελίδα μας σημαίνει ότι αποδέχεστε τη χρήση των COOKIES στη συσκευή σας.
---
---
Main languages English and Greek
---
Website Launch
Our new website was launched...
---
Revolut.... A better way to handle your money ... Connect your other bank accounts to Revolut with Open Banking and manage all your finances in one place; Learn more about Budgeting. Reach your financial goals faster with Personal Vaults....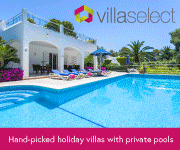 Hand-picked villas with pools for perfect holidays and memories to cherish for a lifetime!

C.Scope Metal Detectors are made in England to suit our soil conditions.
Here you can find: 1) Laptop - Notebook , 2)Leagoo Phones, 3)Doogee Phones, 4)Xiaomi Mi Mix, 5)Xiaomi Smartphones, 6)Rugged Smartphones, 7)Home Audio + Video, 8)Electronic Gadgets, 9)Computer Accessories, 10)Car Video, 11)Car Accessories, 12)Health & Lifestyle, 13)Security Equipment, 14)Digital Camcorders, 15)Flying Camera Drone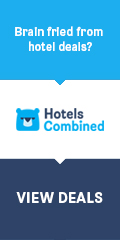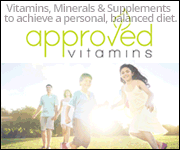 We aim to provide you with all the vitamins, minerals and supplements you need to achieve a personal, balanced diet. Find more...
---
Localize your website - Manage translation - Reach customers globally - Get international SEO, Click to find more ...