Website e-world-bazaar.com Launch today - Εκκίνηση ιστοσελίδας
Our new website was launched today.
Information technology and the Internet have become an everyday part of our lives that we spend some time for many different things such as communication, education, training, entertainment and e-commerce.
Our aim is the continuous presence in the world of information technology and the Internet, the former Greek Prime Minister Costas Simitis few years ago it was said that they will not know how to handle computers will be considered illiterate.
The creation of our new website is a small dot or better yet a small connector to access to the vast world of the Internet that nowadays is including the largest online World Bazaar.
Our site will always be under development and will contains articles on various issues and also will include links and advertisements for other web sites that might interest you.
Welcome and thank you, and we hope to come back again.
———
Πίσω
---
---
Εκκίνηση ιστοσελίδας
2015-04-14 16:49
Η νέα μας Ιστοσελίδα ξεκίνησε από σήμερα.
Η πληροφορική και το διαδίκτυο αποτελούν πλέον ένα καθημερινό μέρος της ζωής μας που όλοι μας αφιερώνουμε κάποιο χρόνο για πολλά και διάφορα πράγματα όπως επικοινωνίας, εκπαίδευσης , επιμόρφωσης, ψυχαγωγίας και ηλεκτρονικού εμπορίου.
Σκοπός μας είναι η συνεχής παρουσία μας στο κόσμο της πληροφορικής και του διαδικτύου, ο πρώην Πρωθυπουργός της Ελλάδας Κώστας Σημίτης πριν μερικά χρόνια είχε αναφέρει ότι αυτοί που δεν θα γνωρίζουν να χειρίζονται ηλεκτρονικούς υπολογιστές θα θεωρούνται αγράμματοι.
Η δημιουργία της νέας μας ιστοσελίδας αποτελεί μία μικρή κουκκίδα ή καλύτερα ακόμη ένα μικρό σύνδεσμό για πρόσβαση στον απέραντο κόσμο του διαδικτύου που στην σημερινή εποχή αποτελεί μεταξύ άλλων το μεγαλύτερο ηλεκτρονικό παγκόσμιο παζάρι.
Η ιστοσελίδα μας θα είναι πάντοτε υπό εξέλιξη και θα περιέχει άρθρα για διάφορα θέματα και επίσης θα περιλαμβάνει συνδέσεις και διαφημίσεις για άλλες διαδικτυακές τοποθεσίες που ίσως θα σας ενδιαφέρουν.
Καλώς ήρθατε και σας ευχαριστούμε και ελπίζουμε να ξανάρθετε.
---
---
---
---
Site Map - Χάρτης ιστοσελίδας
---
Ads help us operate our website. When you visit our website, our website and advertiser companies can access and use COOKIES on your device to display relevant personalised content ads. See how COOKIES are used and how you can change your settings. By Continuing on this site you accept the use of COOKIES on your device.
Οι διαφημίσεις μας βοηθούν να λειτουργούμε τον διαδικτυακό μας τόπο. Όταν επισκέπτεστε τον διαδικτυακό μας τόπο, ο διαδικτυακός μας τόπος και οι διαφημιζόμενες εταιρείες μπορούν να έχουν πρόσβαση και να χρησιμοποιούν COOKIES στη συσκευή σας για την προβολή σχετικών διαφημίσεων εξατομικευμένου περιεχομένου. Δείτε πως χρησιμοποιούνται τα COOKIES και πως μπορείτε να αλλάξετε τις ρυθμίσεις σας. Συνεχίζοντας την περιήγηση στην Ιστοσελίδα μας σημαίνει ότι αποδέχεστε τη χρήση των COOKIES στη συσκευή σας.
e-world-bazaar.com - Electronic World Bazaar
---
---
Main languages English and Greek
---
Website Launch
Our new website was launched...
---
Revolut.... A better way to handle your money ... Connect your other bank accounts to Revolut with Open Banking and manage all your finances in one place; Learn more about Budgeting. Reach your financial goals faster with Personal Vaults....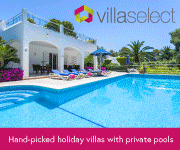 Hand-picked villas with pools for perfect holidays and memories to cherish for a lifetime!

C.Scope Metal Detectors are made in England to suit our soil conditions.
Here you can find: 1) Laptop - Notebook , 2)Leagoo Phones, 3)Doogee Phones, 4)Xiaomi Mi Mix, 5)Xiaomi Smartphones, 6)Rugged Smartphones, 7)Home Audio + Video, 8)Electronic Gadgets, 9)Computer Accessories, 10)Car Video, 11)Car Accessories, 12)Health & Lifestyle, 13)Security Equipment, 14)Digital Camcorders, 15)Flying Camera Drone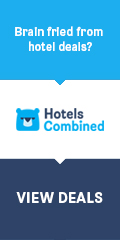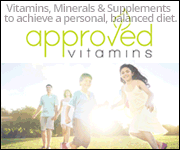 We aim to provide you with all the vitamins, minerals and supplements you need to achieve a personal, balanced diet. Find more...
---
Localize your website - Manage translation - Reach customers globally - Get international SEO, Click to find more ...